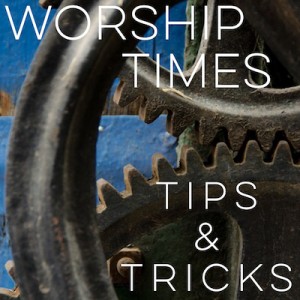 We're going to do some more extensive posts and videos on how to claim, administer and manage your ministry's Facebook page, but today we're going to tackle a question we've received more than once this week.
Today's Facebook conundrum: "I'm the administrator on a Facebook page, and I need to add another administrator. And I have no idea where or how to do that." (How you do this has actually changed over the many iterations of Facebook, so don't worry if you once knew how to do this, but now it all seems different. It is.)
Before we get started on instructions, one of the important things to remember is that when you add administrators (or other roles – we'll get into that), they have to be real Facebook members, with real accounts, with real emails. You cannot set a page administrator to be another page or group. Ok, let's get into it.
1. Go to your ministry's page, and select 'Settings':
2. Under 'Settings,' select 'Page Roles':
3. In 'Page Roles,' there is a spot where you can choose other people to administer the page (or other roles – not everyone needs to be an administrator to edit the page):
4. Enter the name or email of the person you want to add and use the drop-down menu of roles to select the role for that person:
(Must be the email used for that person's Facebook account. And for most of your ministry pages, this role will likely be Administrator or Editor, but check out the 'Learn More' link if you want to find out more about the roles and options.)
5. Save update. Repeat for each person you want to add.
More on Facebook later, but we hope this is helpful for Facebook page administrators as you think about sharing that work.